August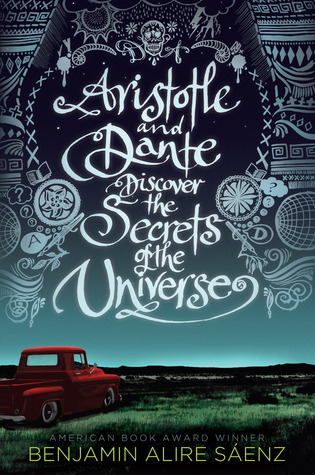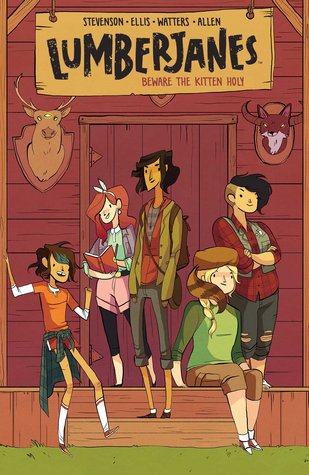 I read these three books for the
Booktubeathon
. I updated and did a mini wrap up in that post. I haven't been reading as much anymore. I just need to accept it. I keep feeling disappointed at the end of the month when I look back on what I read, because I expected to read more.
Aristotle and Dante Discover the Secrets of the Universe
by Benjamin Alire Saenz
I really enjoyed the story. It's definitely an emotional one with tons of character growth. I liked that it was different than many things that I've read. The one book that I can somewhat compare to it is Ask the Passengers by A.S. King in the way that it deals with LGBTQ issues.
4/5
Just Like the Movies
by Kelly Fiore
This was the perfect book for a readathon. I really should have been able to finish this quicker than I did. It's less than 300 pages, and it's a contemporary. It was nothing too heavy, and I loved all the rom-com references.
3/5
Lumberjanes, Vol. 1: Beware the Kitten Holy
by Noelle Stevenson, Grace Ellis, Brooke A. Allen
I ended up liking this so much more than I thought I would. The art is big and colorful. The characters are funny and likeable, and the story is interesting and doesn't end when this volume ends. I wanted to go out and look for the comics, but I think I'm going to resist the urge and just wait for the second volume.
5/5
September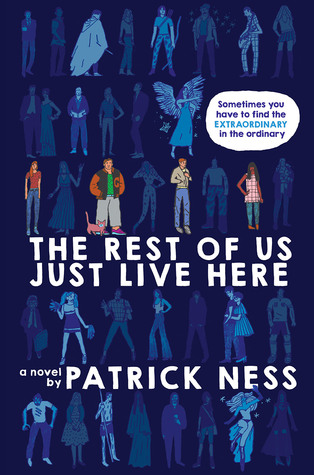 I read two ARCs and a graphic memoir in September. My favorite of the month was The Rest of Us Just Live Here. I reviewed both ARCs, so that's an accomplishment. Still not enough books. I don't know if I'll get back into the swing of things any time soon.
I really enjoyed this. Although it's for middle grade readers, anyone can enjoy this. What I loved about this book was that it didn't try to sound like the target audience. A lot of times when authors do that they come off sounding fake and not at all like actual 10 - 12 year olds.
Read the full review here.
4/5
This is the first graphic memoir that I've read. It was funny and well told. It focused on how Liz Prince dealt with identifying as a tomboy all throughout her childhood and teenage years. 4/5
I loved this! It's different and has diverse characters. Also, the US hardcover is glow in the dark!
Read the full review here.
5/5
Currently Reading
Six of Crows by Leigh Bardugo
A Court of Thorns and Roses by Sarah J. Maas
October TBR
The Raven Boys by Maggie Stiefvater
Dorothy Must Die by Danielle Paige