Recently I said I was going to participate in the TBR Takedown. Twice to be exact. I failed exactly both of those times to read a single book. Not even from my TBR just in general. So now, here we are a few days a away from the Booktubeathon, which I've participated in once before and I'm considering participating again. Even though I don't have a booktube channel I've always sort of enjoyed the reading challenges from the Booktubeathon which are not mandatory requirements, but always fun.
So far this year my readathon track record is horrendous and I'm a little scared to even consider attempting another one especially one like the Booktubeathon. I know it's supposed to be fun, but when I can't even read a single book during these readathons it takes a little bit more to motivate myself to try again.
I mean, it's not like I haven't been reading. Sort of. I'm always reading something, it's just that it takes some time for me to finish a book. I keep getting sidetracked or sometimes I just don't feel like reading. It seems like this is starting to change though, which is kind of pushing me to participate.
Anyways, this is what I'll be reading this weekend and (hopefully) finishing so that I can (maybe) participate in the Booktubeathon.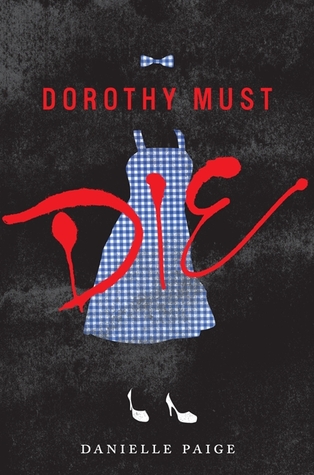 Dorothy Must Die by Danielle Paige -I've got 1/4 or so of the book left. Most likely finishing this today.
Zenith by Sasha Alsberg and Lindsey Cummings - I've read a little bit of it the day I got it and haven't picked it up since, because I've been reading other books, but hoping to finish it this weekend.
Maybe you'll see a Booktubeathon TBR soon, maybe not...we'll just have to wait and see, I guess. Also, I didn't read this post through.....oops.