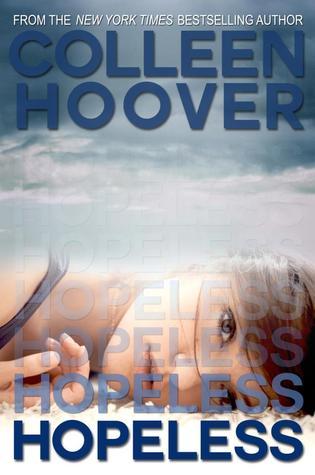 Hopeless
(
Hopeless
, #1)
Author:
Colleen Hoover
Published:
2012
Other books:
Losing Hope
(
Hopeless
, #2) - Holder's story.
Finding Cinderella
(
Hopeless
, #2.5) - Novella featuring two characters each from
Hopeless
and
Losing Hope
.
GoodReads Synopsis:
"
Sometimes discovering the truth can leave you more hopeless than believing the lies…
That's what seventeen-year-old Sky realizes after she meets Dean Holder. A guy with a reputation that rivals her own and an uncanny ability to invoke feelings in her she's never had before. He terrifies her and captivates her all in the span of just one encounter, and something about the way he makes her feel sparks buried memories from a past that she wishes could just stay buried.
Sky struggles to keep him at a distance knowing he's nothing but trouble, but Holder insists on learning everything about her. After finally caving to his unwavering pursuit, Sky soon finds that Holder isn't at all who he's been claiming to be. When the secrets he's been keeping are finally revealed, every single facet of Sky's life will change forever."
What I Thought:
I had never read anything by Colleen Hoover so I didn't know what to expect going into this. I didn't even know much about the plot. I went into thinking it was a contemporary YA novel with your basic girl likes boy story. I did get a love story, but definitely not in the way I was expecting. Sky's entire back story was unlike anything I've read before. I realized later that this isn't YA, but it's labeled as New Adult which I'm not really familiar with. Sky's story was intense and dealt with issues that were very serious. Holder confused me in the beginning. Does he like her? Does he hate her? I didn't know. It frustrated me a little bit, but there was a purpose to the Holder mood swings. This book definitely delivered on the feels. My heart, oh my heart. I want to keep this spoiler free so I won't go into detail, but just know that things become known that cause feels. I was so invested in their story I read it in about a couple days (which was pretty quick considering I was in the middle of midterms).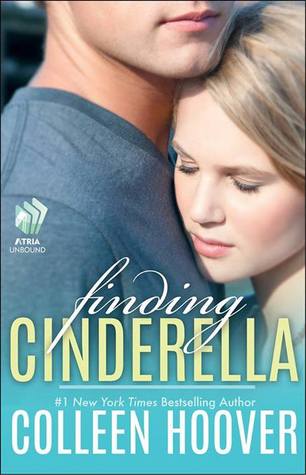 After I finished
Hopeless
I didn't want to leave these characters. I didn't have
Losing Hope
at the time, but I did have
Finding Cinderella
on my Kindle.
Finding Cinderella
is a novella featuring two characters that are each in
Hopeless
and
Losing Hope
.I kind of wish that this had been an entire book. The major moment that is learned about towards the end is quickly resolved. I felt like something of that nature should have been hashed out a bit more. This could have been a great companion novel to the series.
After I read
Losing Hope
I'm going to check out more Colleen Hoover books. I've heard a lot about the Slammed series and how much people love it.
Maybe Someday
has a its own soundtrack, and
Ugly Love
just came out this summer.
My Rating:
Playlist: