The week's theme is a freebie! I chose to do my
Top Ten Bookish Things I Need To Have.
"So Many Books, So Little Time" Mug 11 oz
Risa Rodil (Society 6)
| $15
+ This mug perfectly captures a dilemma that many book lovers face. Risa Rodil's shop on Society 6 has bookish graphics that you can choose from on a t-shirt to a mug to a pillow.
" New York" Sticky Page Markers
+ These are so cool. There are other cities such as Tokyo, London, and Hong Kong. As well as other themes like the Sky pack which includes clouds and a rainbow.
"Cry Here When A Fictional Character Dies" Pillow
+ Every book lover needs to have one of these. We've all been there.
Morozova's Collar
Hebel Design
| $69
+ This is a replica of the collar from The Grisha Trilogy. Look at it. It's so pretty.
Toe-meo and Juliet Socks
ModCloth
| $7.99
+ I love Shakespeare. I love socks. Basically, I need these socks.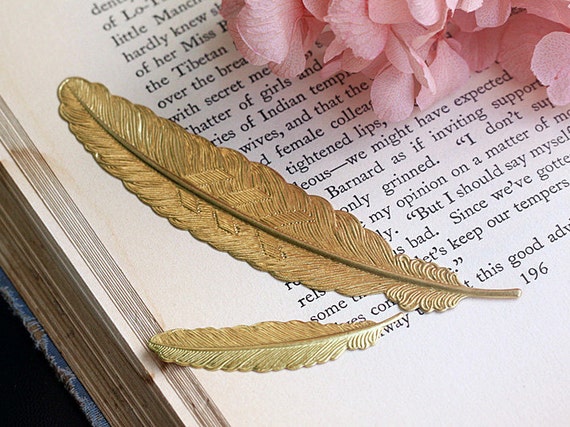 Brass Large Feather Bookmark
+ I love having an assortment of bookmarks to choose from, and I have never seen one like this before. It's so pretty I don't know if I would want to use it as a bookmark.
"My Weekend is all Booked" Phone Case
Human
| $25.60 - $28
+ I only have one phone case which can get kind of boring sometimes. If I could choose one to change it up, it would definitely be a bookish one like this.
"Why (Real) Books Are Great" Poster
+ The last time I was in The Strand I got a poster with a Junot Diaz quote on it. I wanted to get all of the posters that they had. Next time I'm in there I might have to get this one which breaks down the great things about physical books.
"Sleep Is Good But Books Are Better" Baseball Tee
Human
| $30
+ I've lost countless hours of sleep because I needed to get just one more chapter in before going to bed. This shirt describes that so well.
"I Like Big Books" 13" Tote
Human
| $25
+ The website
Human
has a lot of bookish items like stickers, totes, phone cases, shirts, and pillows. Four of the items on this list have been from that webstore. If I could I would get one of each bookish item they have.